Interested in learning more about IE/CE Master's Thesis? Listen to IECEP's new podcast! Learn about what topics recent graduates explored in their Master's Thesis, what methods they used, some of their challenges, and what advice they would give to other IE/CE students. Follow us and listen along!
In the third episode, Melanie an Industrial Ecologist from University of Graz in Austria, shares her experience about conducting greenhouse gas inventories for the gastronomy services on and around the campus.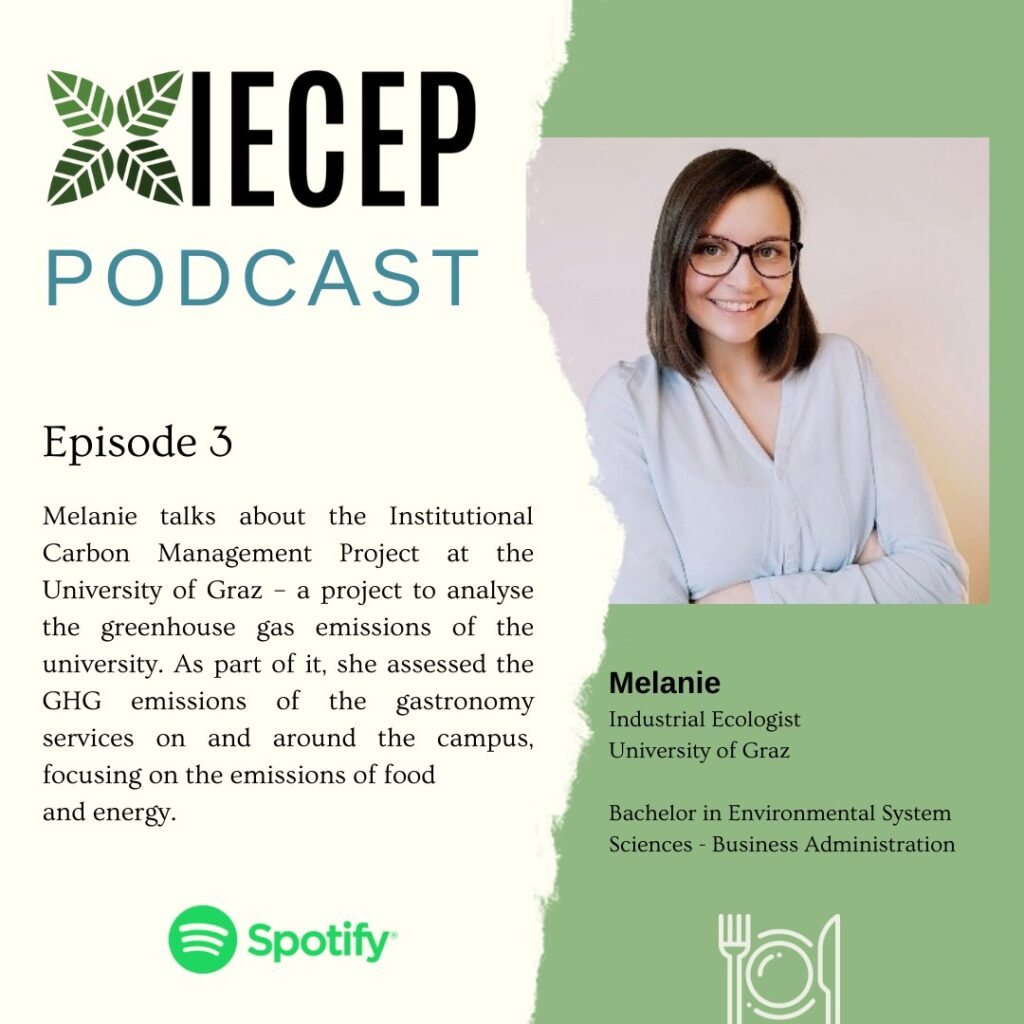 If you are interested in participating in the series, please contact us at mail.iecep@gmail.com. We've love to hear about your experience with your Master's Thesis!