In this series, recent graduates share their experience about their Master's Theses – the topics they explored, methods used, challenges they encountered and advice to other IE/CE students. Follow us and listen along!
In the second episode, Emma an Industrial Ecologist from Chalmers University of Technology in Sweden, shares her insights into how organizations can scale up sustainability insights in order to make a greater impact.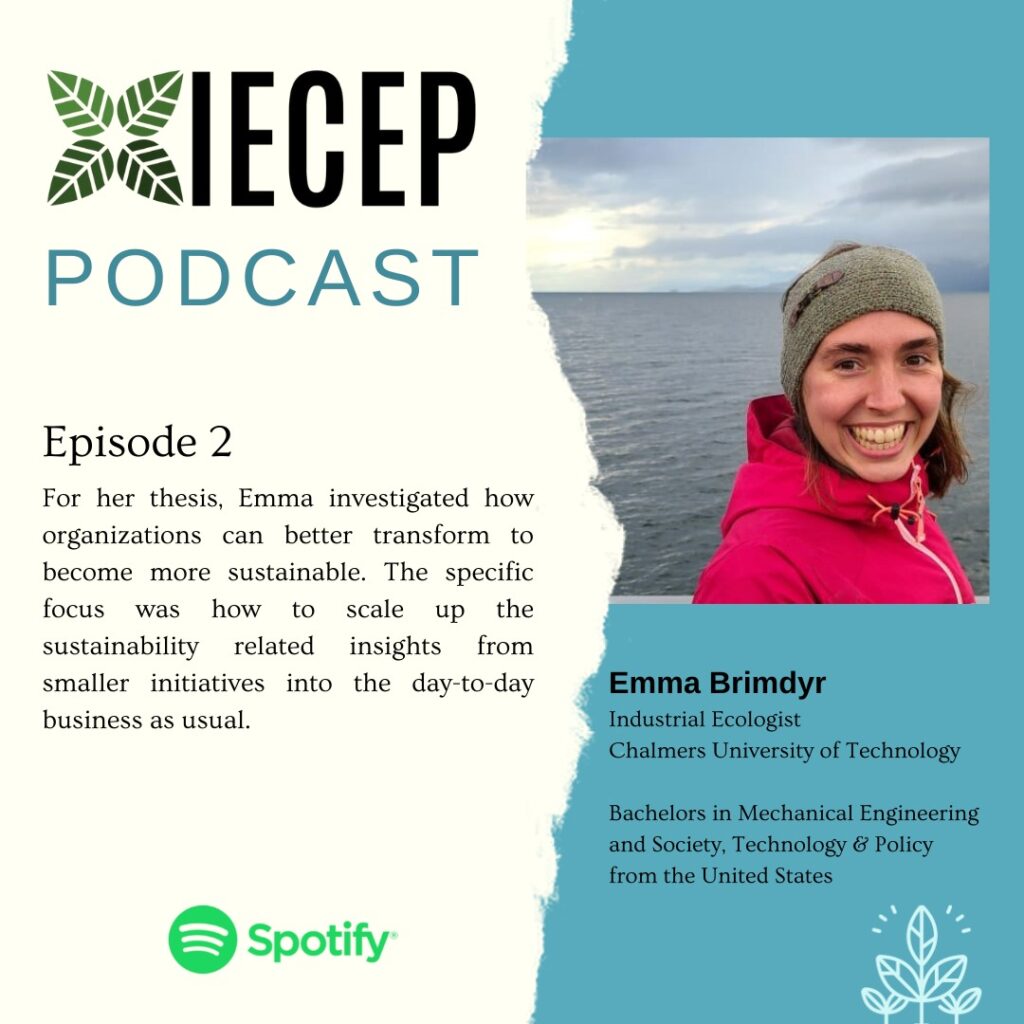 If you are interested in participating in the series, please contact us at mail.iecep@gmail.com. We've love to hear about your experience with your Master's Thesis!