IECEP now has its own podcast! In the first series, recent graduates are sharing their experience about their Master's Theses. What topic they explored, their methods, challenges and advice to other IE/CE students. Follow us and listen along!
In the first episode, Thijn an Industrial Ecologist from Chalmers University of Technology in Sweden, shares his experience about e-bikes.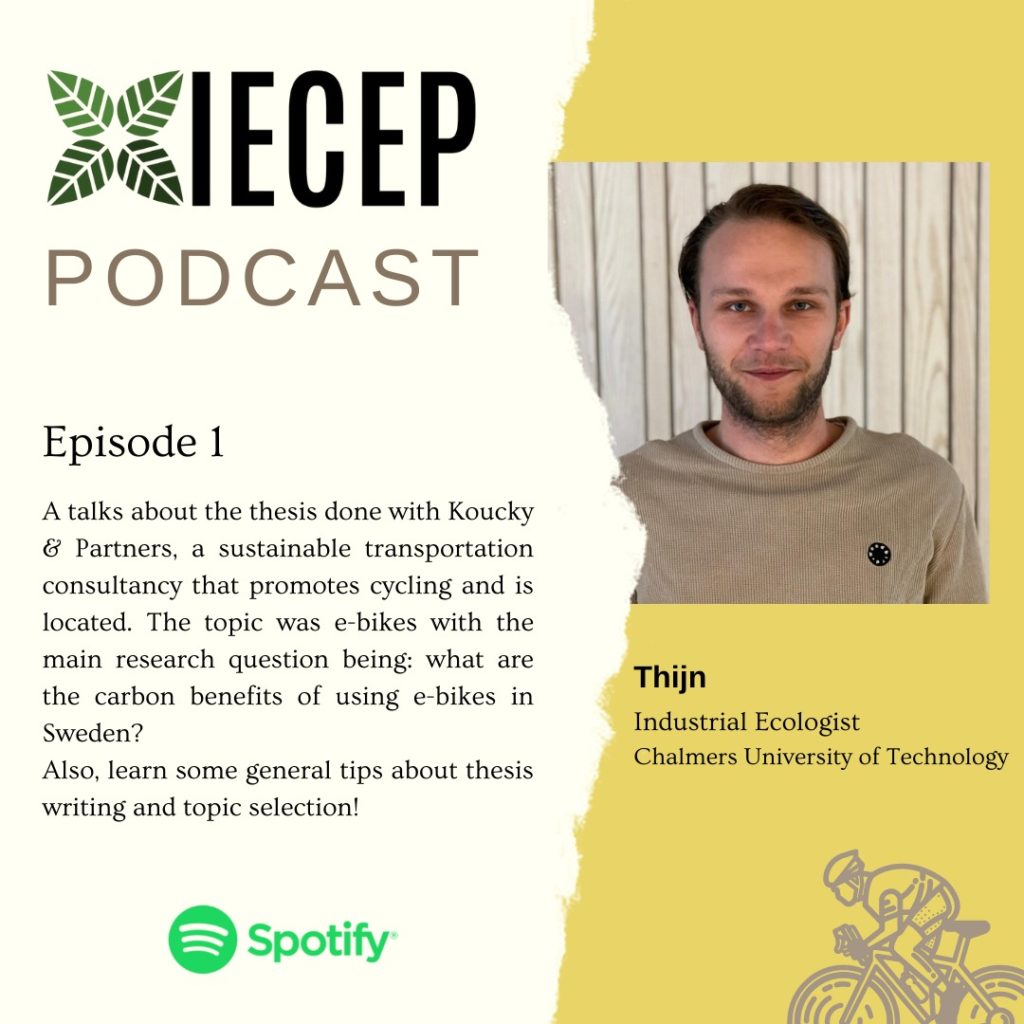 If you are interested in participating in the series, please contact us at mail.iecep@gmail.com. We've love to hear about your experience with your Master's Thesis!